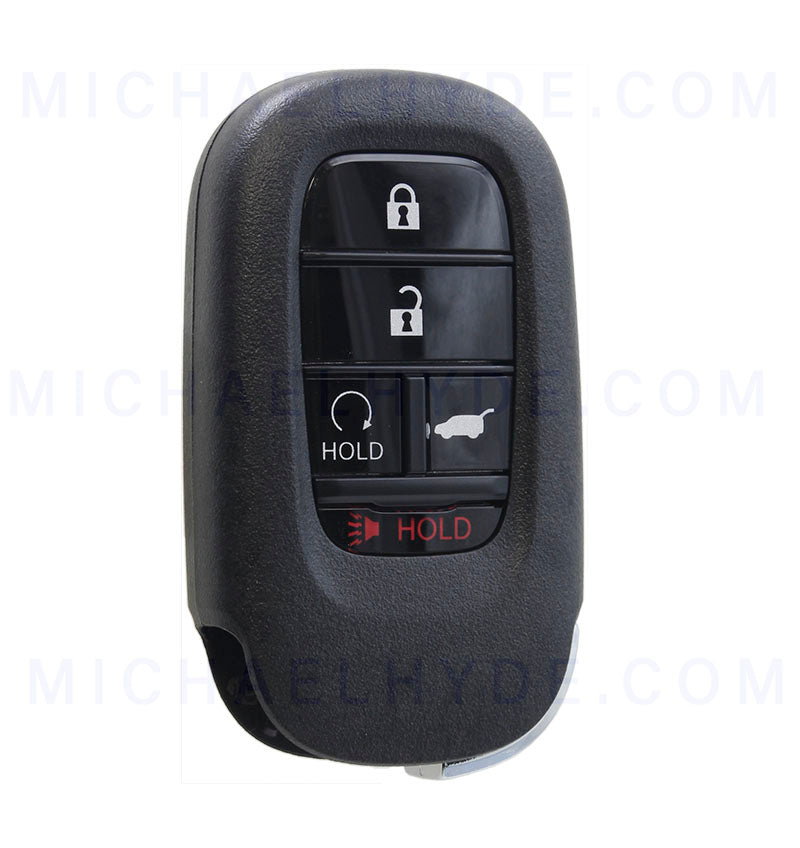 2023+ Honda CRV CR-V Proximity 72147-3A0-A11 - Honda OEM Factory - 5 Button - for Driver #2
- 2023+ Honda CR-V Proximity Remote
- 72147-3A0-A11
- for Driver #2
- Honda OEM Factory
- 5 Button
- Emergency Key sold separately.


* Note: If you have any doubt about what part to use, make sure you check with the dealer and have them run the VIN to get you the right part number. Remember, ultimately, it is your responsibility to obtain the correct part. Part numbers and FCC information has been researched and verified as best as possible. But no system is perfect or without errors. Car manufacturers' part numbers and application guides contain mistakes of their own. Therefore, we cannot guarantee or warranty that the part we show for a particular vehicle is the absolute right one.