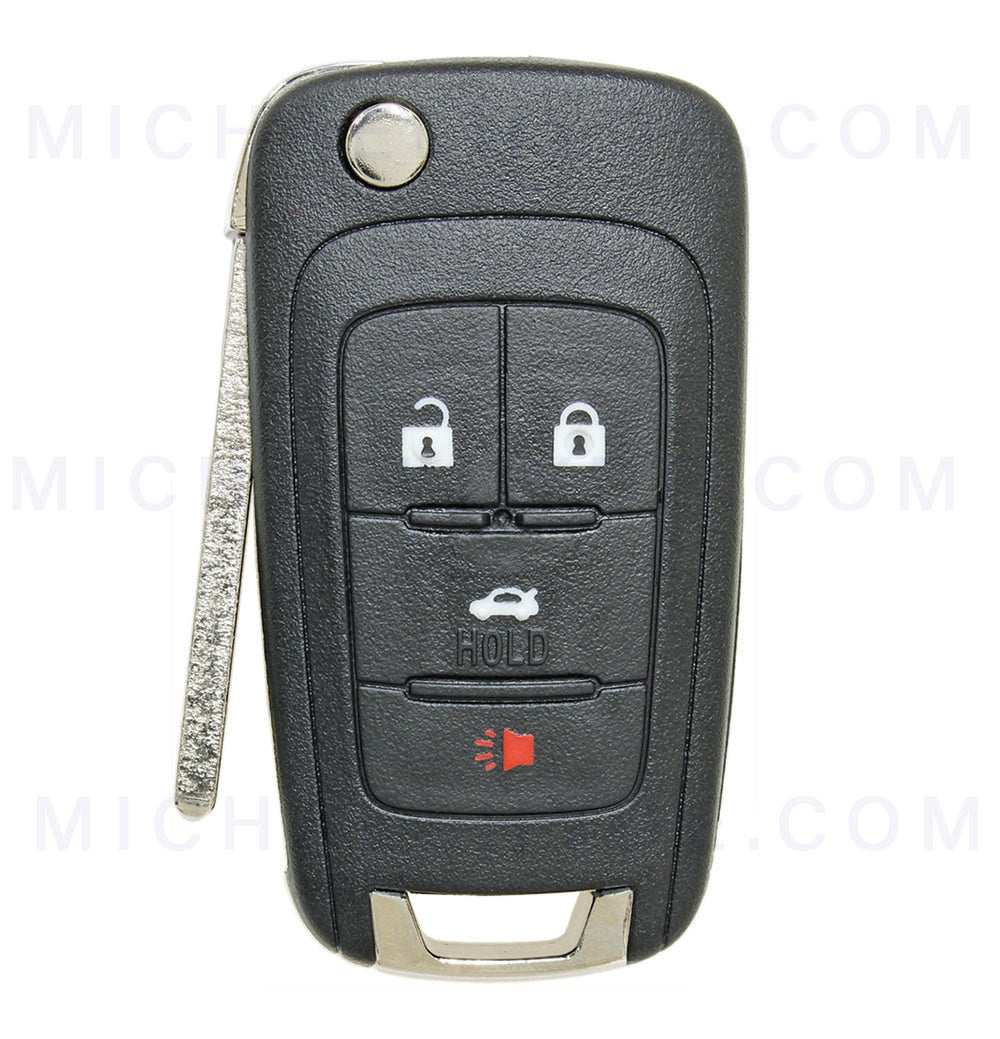 ILCO FLIP-GM-4B1HS - GM 4 Button Flip Key Remote - Fits many models (not Prox) FCC: OHT01060512 - AX00010580 - OE# 13504200, 13504258, 13504205
- ILCO FLIP-GM-4B1HS
- GM 4 Button Flip Key Remote
- FCC: OHT01060512
- OE# 13504200, 13504258, 13504205
- AX00010580
From Ilco:
2011-2016 Chevrolet Cruze*
2010-2019 Chevrolet Equinox
2014-2019 Chevrolet Impala
2014-2016 Chevrolet Malibu
2012-2017 Chevrolet Sonic
2010-2019 GMC Terrain
2010-2016 Buick LaCrosse
2011-2017 Buick Regal
2012-2017 Buick Verano
2014-2019 Buick Encore
2010-2012 Buick Allure
*2016 Chevrolet Cruze has 3 different key options. XL7 & XL8 versions require different keys
*Will not work for vehicles with Proximity system
The above information was supplied by ILCO. If there are any errors please let us know so we may correct it.