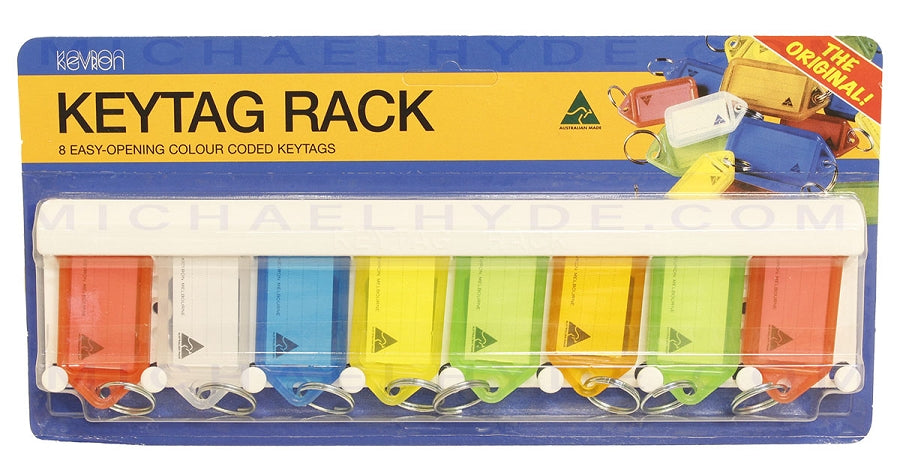 Kevron Key Tag 8 - ID6 RTL - 8 Key Tags in Key Rack - Random Colored
Ideal for home, vehicle, office and vacation home. Organize your keys with ease. Key racks can be mounted anywhere for easy access. Rack Includes 8 x ID5 Key tags in random colors.
The perfect way to safely store and identify keys.
Comes complete with self adhesive peel off pads and screws.
8 Tags in Random Colors
Tag Size: 2 3/16" x 1 1/2"
Insert Size: 1 7/16" x 13/16"
Ring Size: 3/4"